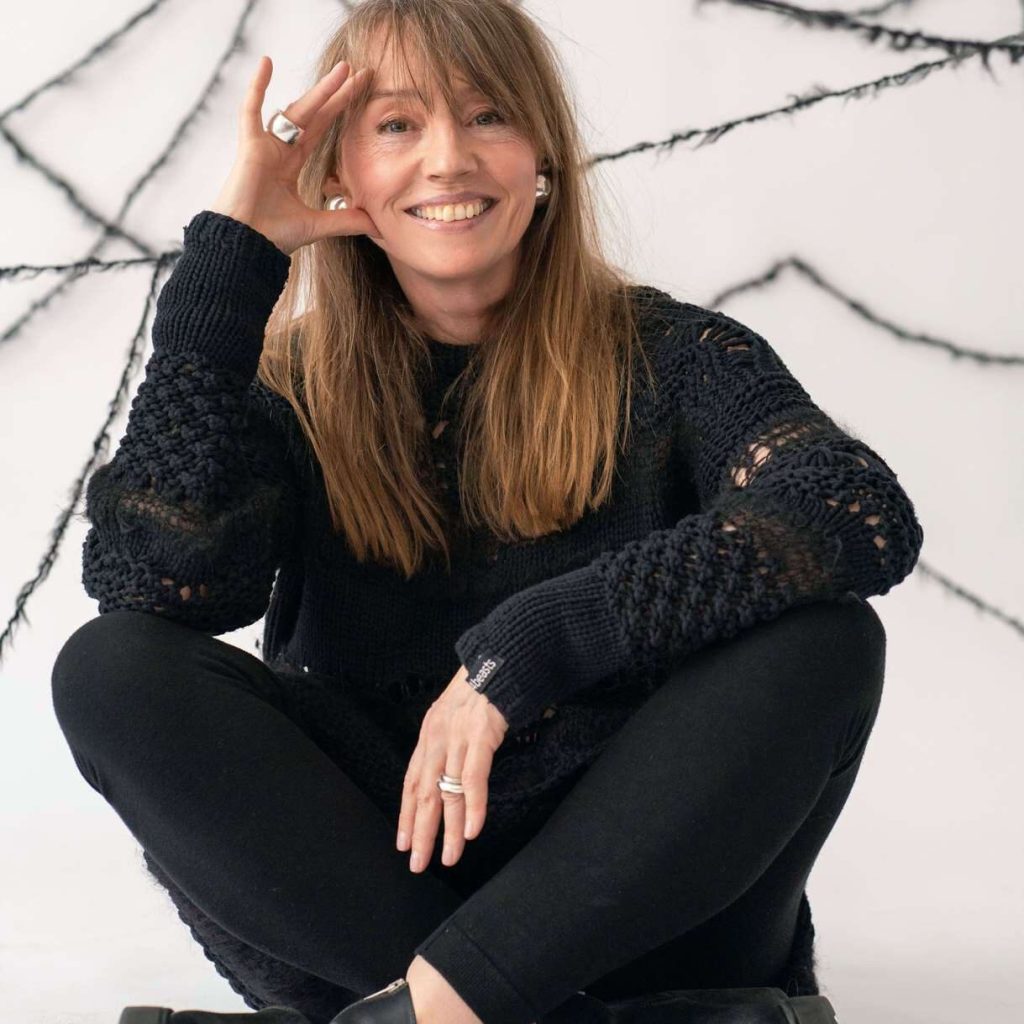 meet the artist
the story of KNITTED4BEASTS
---
I am Annelen, the designer and maker behind the label KNITTED4BEASTS. My personal motivation is the passion for art, design and individual style.
Graduating from a German Art Academy, I began my first self-employment as a consultant in color and style.
Beyond that I worked as a manager of a fashion designer flagship store in Düsseldorf/Germany.
All this and my love for creating unique items by myself resulted in founding the label KNITTED4BEASTS.
inspiration
to my work
---
I derive inspiration from my daily life, looking back and reviewing all the trends and designs of former decades. The spiderknit collection was influenced by organic forms and particularly the grunge style of the late 80´s. Each hand-knitted piece is often experimental, developing
during the process without having a fixed plan, wanting to show the beauty in the randomness by mixing different yarns and needle sizes.
High quality materials and ethically sourced wool and yarns are what's most important to me.
---